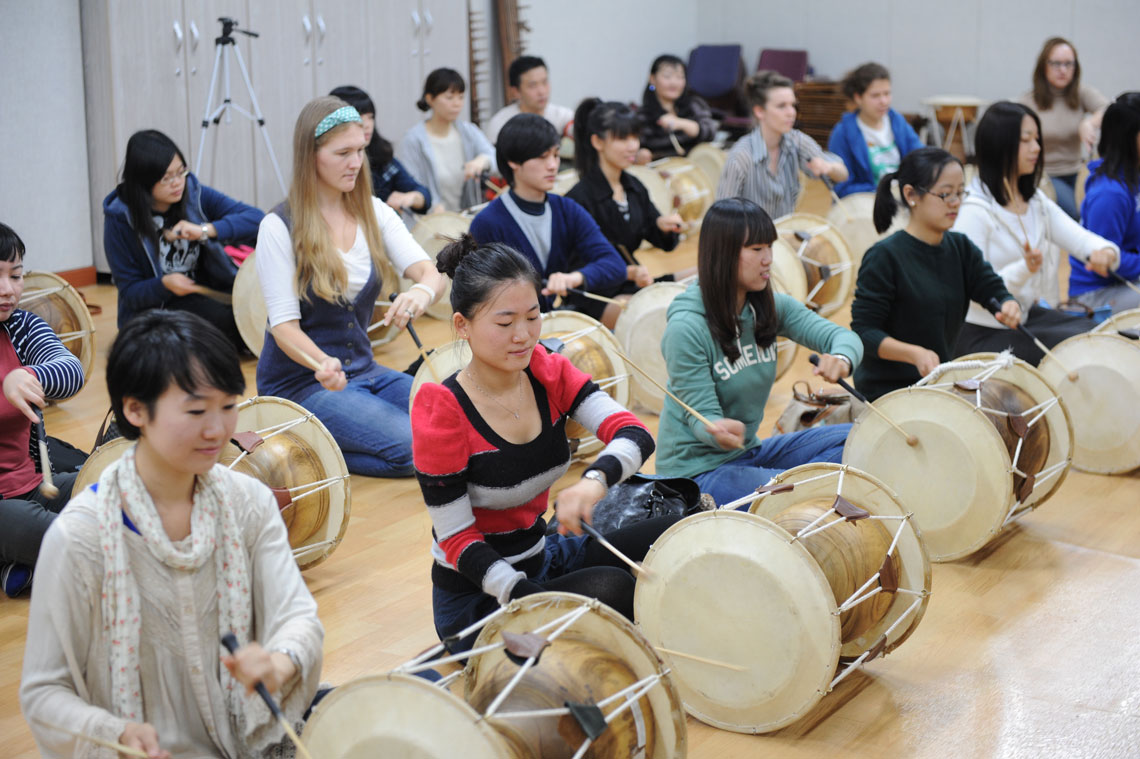 We offer a customized traditional Korean music experience program for foreign visitors as well as language schools and other organizations. Here you can learn how to play Janggu and Samulnori which foreigners can easily learn and enjoy.
Visitors can enjoy the Korean Music Museum before and after the experience.
The classes are conducted in basic-level Korean language. If necessary, you will be able to hire English, French, or German-speaking translators.
Due to the lecture room circumstances, it may not be possible to experience on the day you requested. Please contact in advance for consultation.
Overview

Target: Group of foreigners

Size : 20 people in a class (maximum 3 classes at a time)

Date/Time: 10:00 to 12:00 or 14:00 to 16:00 on Friday during February to November

- Some dates are not available due to our internal circumstances, so please contact in advance
Classes

Janggu & Samulnori
How to Enroll

After consultation, please send the attached application (baewon@korea.kr)

Please consult with us at least 3 weeks before the beginning of class
Payment

Price : 150,000 won per class

Payment: Please make a payment at our Center.